Welcome to the third annual Diversity Career Fair!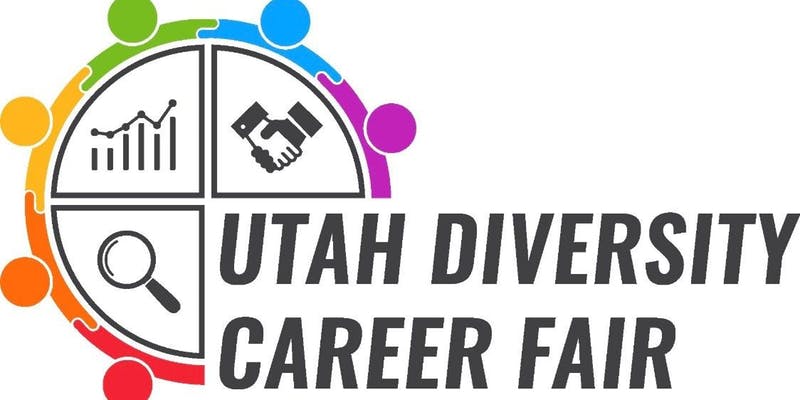 In partnership with our corporate sponsors as well as the support of the Ethnic Chambers of Commerce, we are pleased to provide another great career fair.
This year's Diversity Career Fair will include a Diversity & Inclusion panel discussion from 10:00am-11:00am. Set up your booth early, grab some breakfast and join the D&I strategy discussion with local companies and organizations. Share in the conversation about what works well for Utah's leading D&I strategists and engagement leaders. (For employers only)
This year's panelists include:
Emma Houston – Director of Diversity & Inclusion Salt Lake County Government—Mayor's Office
Margarita Angelo – Vice President, Diversity Officer Zions Bank
Selma Mlikota- Manager, Diversity and Inclusion OC Tanner
Nchopia Nwokoma- Director of Culture England Logistics
Cameron Williams- Director of Diversity Engagement Domo
Last year's company particpants included:
Westgate Park City Resort

Union Pacific
Utah Jazz
Smith's Food & Drug
Qualtrics
Orbital ATK
Intermountain Health Care
Prestige Financial Services
Domo
BD
Cintas
Canon Pipeline
Sundance Institute
J & G Financial
Mountain America Credit Union
BioFire
Wels Fargo
Merit Medical
Salt Lake Community College
CHG
Enterprise
Refugee Services
U of U Healthcare
Enerbank USA
Goldman Sachs
Harland Clarke
Salt Lake County
FedEx
Hill AFB
Native American Jobs.com
Discover
Progrexion
Zions Bank
L3T
We are excited to have you be apart of the Diversity Career Fair this year!